Multifunctional parts cleaner that can be used to automatically wash parts in a motor-driven rotating basket, or for parts with a more complicated shape, wash at a high pressure of 140 bar.
Pressure washers are professional stainless steel cleaning equipment with a wide range of applications. Suitable for regeneration turbochargers and cleaning heavily contaminated parts made of steel, cast iron, aluminum and other alloys.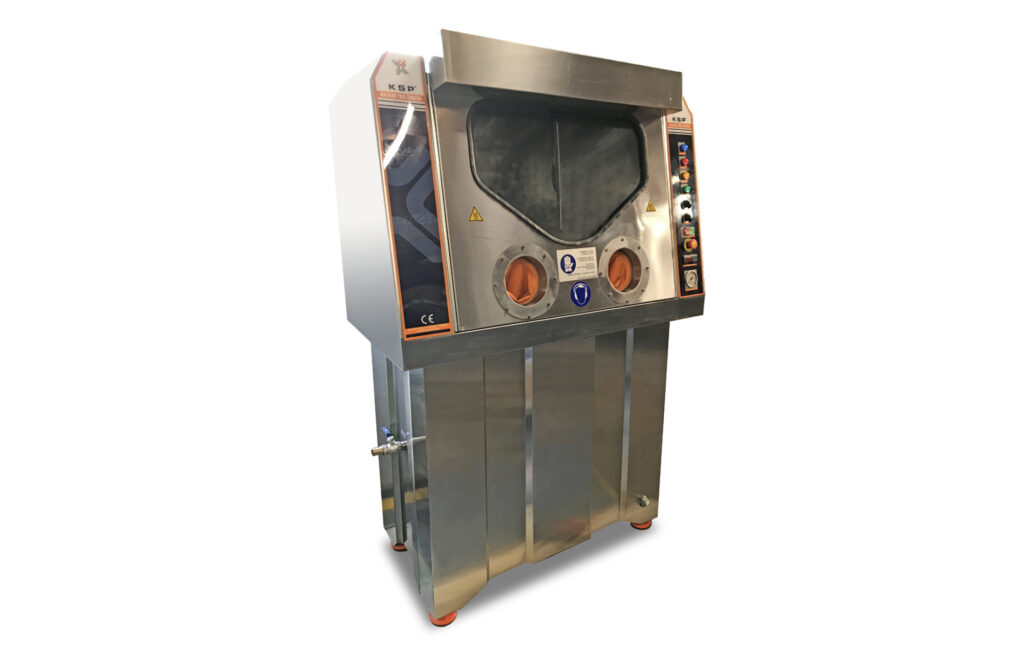 These cabins are designed for cleaning complex components with water and possibly adding additives under high pressure. The foot-operated pump allows hands-free cleaning and thus better control for the operator. The water that becomes
heated, increases cleaning quality.
The modern BIO-WASH machine in a closed circuit with an environmentally friendly washing system is the optimal solution for most problems in the workshop. Even with heavily soiled workpieces. The washing machine is equipped with an aerator.
New in our range is the mobile degreasing washbasin. This is a professional parts washbasin that can be used on site or used as a table. Version in 80-120-200 cm wide.